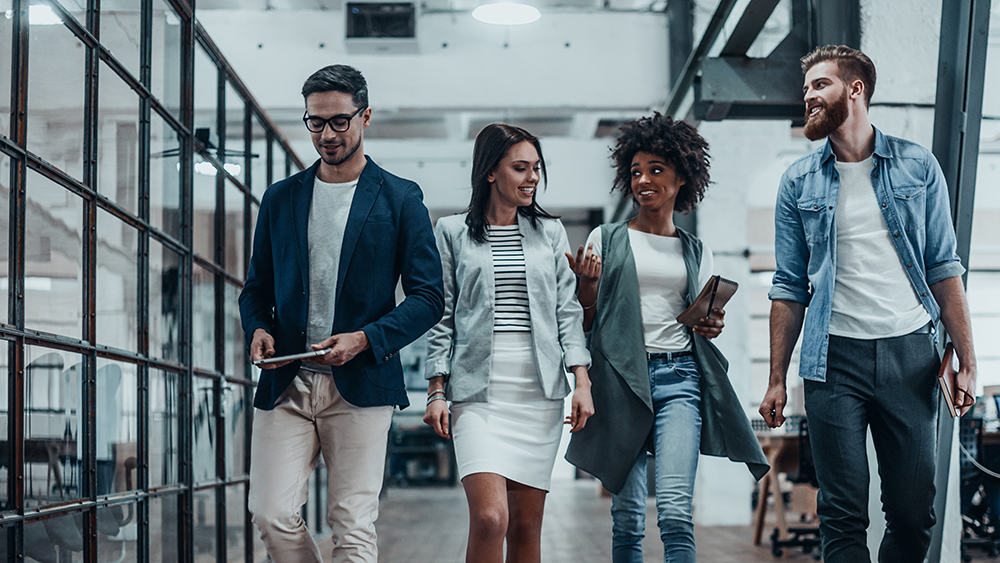 Perhaps the biggest challenge facing many organizations today relates to the return to office. There are a ton of emotions, opinions, and anxiety about these plans. Whether you have made decisions and implemented them or not, the uncertainty surrounding the Return to Office is justified and understandable. Would you like a new perspective, a non-biased opinion, and some processes to help you with decisions and implementation?
Get Help From the Experts
Because of our experience with remote and hybrid work, many of our clients turned to us for help. Now we can help you see the current situation, understand what others are doing – what is working and what is not – and much more.
That's why we have created a brand-new webinar, Answering the Big Questions and Concerns about Return to Office.
Let me be straight with you – how we make these decisions, what they are, and how we implement them are all critical to the future of your team and organization. It is likely the most important issue you face for the balance of the year.
Have questions about all this? Join us.
Unsure how to proceed? Join us.
If this is a prevalent conversation in your organization, invite all the appropriate people to join us.
Want specific internal consultation on this topic? Contact us here.
We Literally Wrote the Book
Join me and Wayne Turmel, my co-author of The Long-Distance Leader, The Long-Distance Teammate, and the forthcoming The Long-Distance Team, as we talk about this important set of questions so you can make the best decision in your situation. Our focus isn't to point you to a pre-determined answer, but help you find the one that is best for you and your organization.
Because we know your calendar may be packed and/or you may live in a different part of the world, we are delivering this webinar twice:
August 2 2-3 pm GMT (10-11 ET)
August 3 7-8 pm GMT (2-3 pm ET)
This will be an informative and highly interactive webinar filled with practical tips and ideas. If you are thinking about your Return to Office plans or considering ways to adjust those already-implemented plans, this is the place to be.
How, when, and where people will work in the future is an open question. And how you answer it, and how you implement that decision will have a huge impact on your team and organization's success. If you want to gain new perspectives on this opportunity, join us for this free webinar!