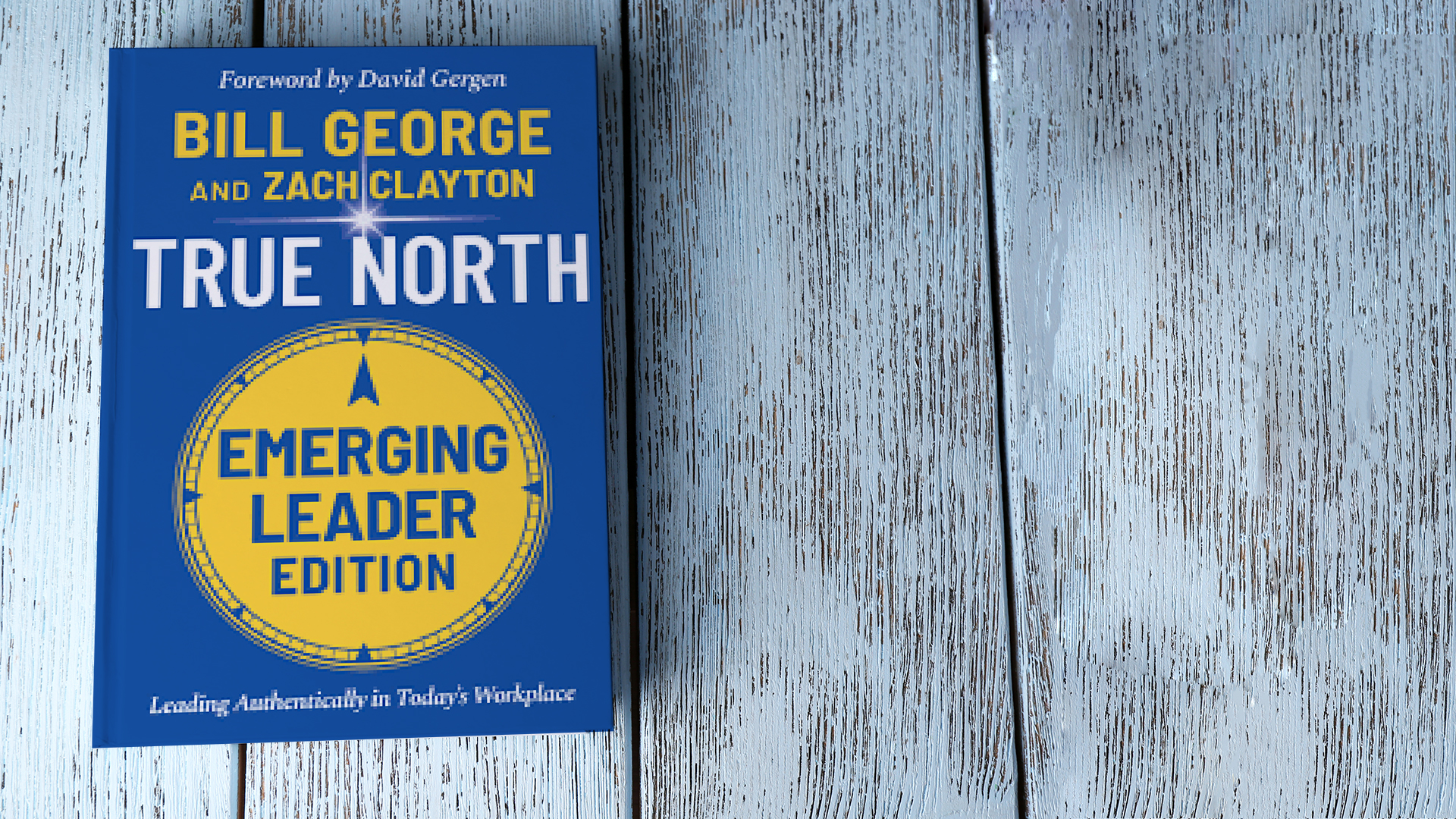 True north. Readers of business and leadership books will immediately think of Bill George when they hear that phrase. George, the accomplished CEO of Medtronic, later became a writer and teacher and urged us all to find our True North. To find who we are as a leader and use that awareness to find our North Star – our leadership purpose. True North: Leading Authentically in Today's Workplace (Emerging Leader Edition) is the next "True North book."
This edition helps any reader willing to engage with it become more authentic as a leader. There are plenty of books that promise that goal, but this one delivers in important ways. No imploring. No statistical proof to convince us of the importance of authenticity. Rather, it helps you find who you are and why you lead, thus allowing those discoveries to help you lead in that way. You then create your own authenticity in the process.
It is not afraid to address issues of moral crisis or challenges, and frames much of the conversation on the challenges leaders face today. Co-author, Zach Clayton (a Millennial tech entrepreneur), brings attention to the need for younger leaders to step up. His insights help all leaders better understand the perspective of those who will lead far into the future.
The Section Titles tell the story of what you will find:
Discover Yourself
Develop Yourself
Lead People
Navigate Today's Challenges
Each idea is examined through useful stories and examples to make the ideas real, relevant, and more easily applied. Like Bill's other books, I highly recommend it.
In the meantime…
As you await your copy of the book to arrive (or before you make it to your favorite bookstore), you can listen to a conversation I had with Bill, a conversation that will soon be released on The Remarkable Leadership Podcast. <- https://remarkablepodcast.com/ That episode releases on Oct. 26th, or you can watch the original conversation from Virtual LeaderCon. We have made just that session available here on You Tube.