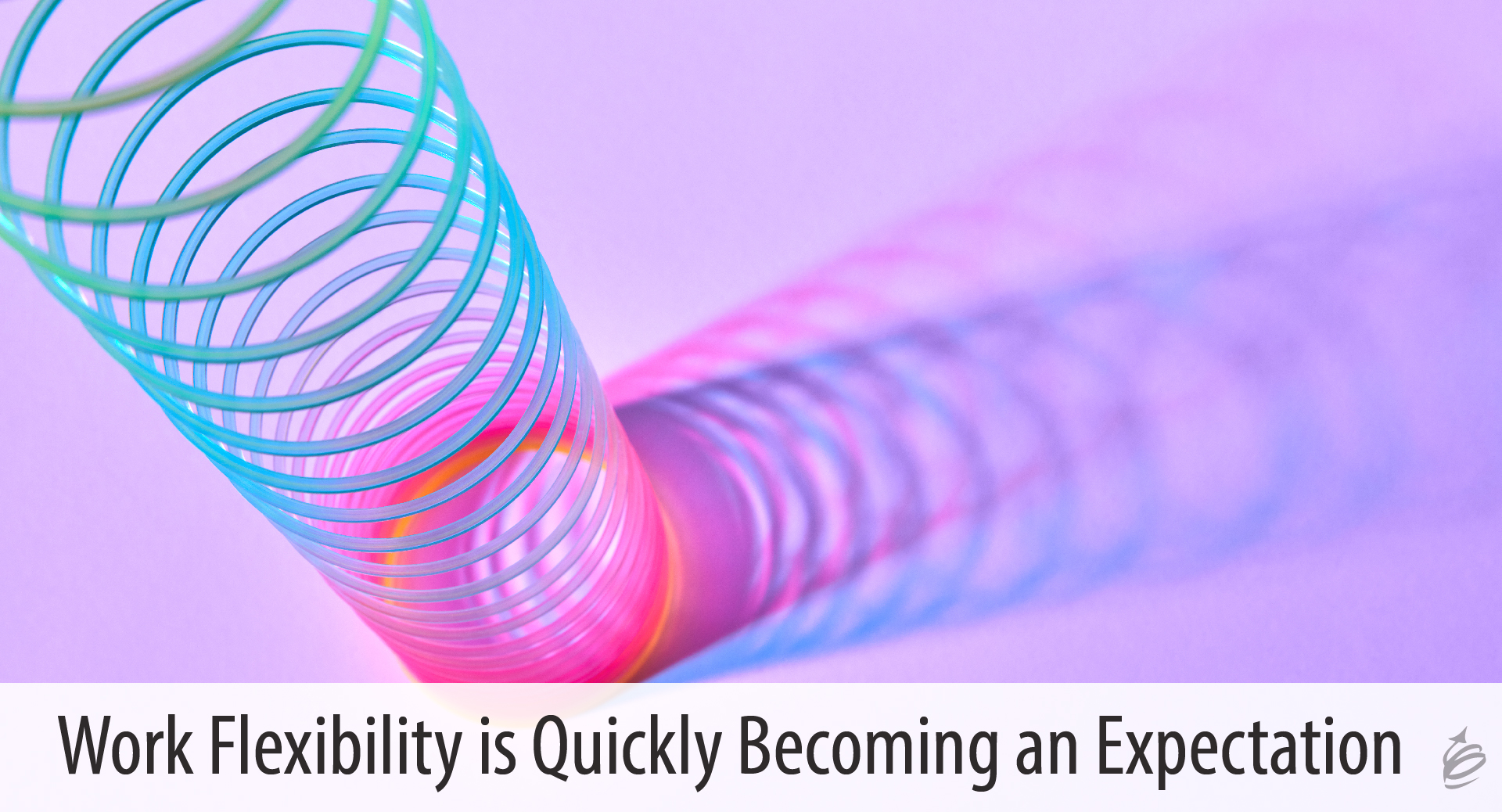 LinkedIn's latest Workplace Confidence Index was published recently and it tells several interesting stories. 50% of all respondents state that job or work flexibility is the most important factor for them if they are looking for a job today. It is now the top of the list, and the fastest rising factor since their last survey. The times are changing, and as leader of organizations, we need to take heed.
Why the Change?
In February of 2020 plenty of employees would have said they wanted job or work flexibility but was once hypothetical: "Wouldn't it be nice if I had a bit of flexibility in where and perhaps when I work?" and "I bet I could be as productive or more so." is now proven. World events forced a massive test and those who once wondered if they would like work flexibility now know that they do.  And for most people (including even the most curmudgeonly of managers) now realize that, while complex, more flexibility in working times and locations can still get the work done.
What Do We Do Now?
Given our collective experience with work since the start of the pandemic and the data about the trends about people's expectations, what should leaders do now?
Acknowledge that the genie is out of the bottle. You cannot expect to work and lead in the fall of 2021 and beyond in the ways that you did in the fall of 2019. If you are holding on to that past vision, for everyone's sake it is time to let it go.
Listen to research, but do your own. Larger survey data begs understanding what is happening for your folks. Ask them what they are looking for in their work moving forward.  Learning their wants and needs is a part of determining what the future of work will be for your team and organization.
Stop assuming everyone wants what you want. Just because you might be looking forward to being in the office five days a week, or you love that routine, doesn't mean everyone else should or does.
Build a desired picture before you write a policy. Moving to policy too quickly, especially if you do it in a vacuum, looking only at the organizational needs, may have disastrous effects on morale now and talent retention and attraction in the future.
Strive for a balance. This article is about understanding the needs and desires of your team members and that is important – and the work needs to be done as well.  Use this moment as a way to build a greater partnership between team and organizational needs.  Don't see it as "giving away more power to the employees, but …
See the change as opportunity. Change is hard, especially when you don't want the change for yourself.  In this case, finding ways to provide work flexibility can become a great advantage to your organization if you choose to see it that way.
When people experience something completely new it changes their perspective, and the last year certainly proves that.  The future of work will be different because of those experiences, and we've just talked about one of those differences. As a leader now is the time to ask, listen and learn. When you realize how everyone feels, you have a foundational step to build the bridge to a more effective and desirable future.
…
What team members want and need (not just work flexibility), and what the organization wants and needs should all be considered as you create your picture of the future of work. To help you prepare for and navigate in that future (as a leader and individual), we have created a Future of Work Mini-Webinar Series to help you succeed in this new world. Wayne Turmel has delivered two 30-minute webinars and I am doing the same over the next two weeks – then we will do a live Q&A/Fireside chat together to close up the series. It is completely free and when you sign up you will get recorded access to the sessions you missed. Why wouldn't you join us?