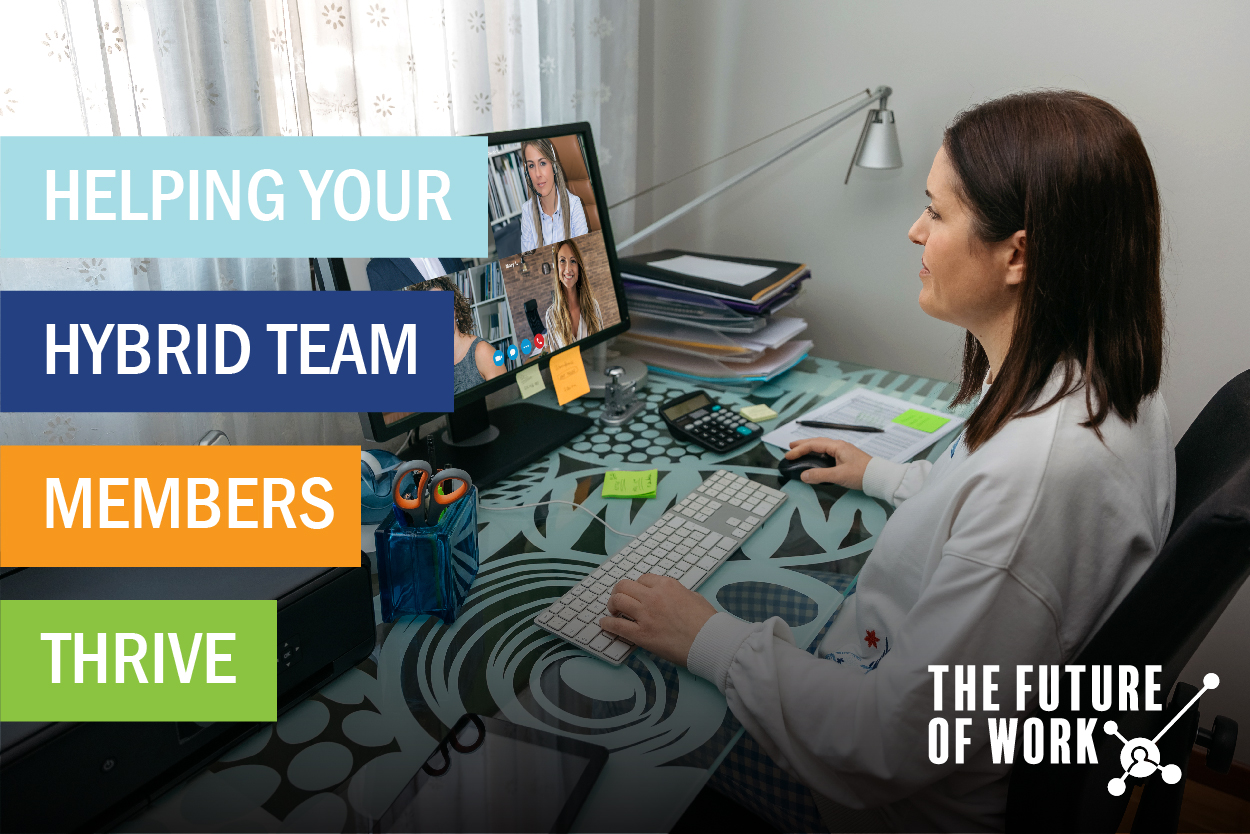 by Kevin Eikenberry
Many people are talking about the future of work and talking about hybrid teams.  Time spent helping build and lead hybrid teams is important (here is the Master Class I created on this topic), but success requires more than that.  Remember that your hybrid team is made up of hybrid team members.  The question today is how can you help each of your individual hybrid team members succeed in this new world of work?
I'm glad you asked.
I recently wrote about this topic broadly on the Remote Leadership Institute blog, but as a frontline leader I want to give you some specific ideas you can apply today to help everyone succeed in this complex working world.  Here are four ideas:
Think broadly and individually

. You want to think about the skills your whole team might need.  Chances are there are some skills everyone could benefit from.  But think individually too.  Not every team member has the same set of skills, the same comfort level with the uncertainties of the future, and the same overall working situation.

Think about the past

. Look back at how people did during the work from home window.  While hybrid work is different than 100% remote, people that succeeded in the remote potion have a leg up when things get more complex.  Think about the skill gaps that have already surfaced based on past performance.

Think about the future.

Think about what you know the future holds and think about what skills your hybrid team members will need that they don't have now.  You may not have a perfect picture of this, but your anticipation here is valuable and important.  If you can identify some needed skills now, you have a chance to provide learning opportunities/experiences sooner.

Ask people for their insights

. You do not have to (and shouldn't) do this alone.  Ask the group collectively for their ideas, but more to the point, ask individual team members what they think.  Bring this topic up in a 1:1 (perhaps your next one). Asking them will give you new ideas and get them more interested in your insights too.  When people know you care about their development needs and are proactively wanting to help them succeed, you build trust and commitment.
If you are looking for more tips on how to lead in the future of work, join us for our free LiveCast on September 30th, where we will unpack the latest thinking, latest strategies and help you navigate the future of work with more confidence and success. When you register you can also join the weekly Future of Work Newsletter.  Doing both is one of the best things you can do to become a successful leader I the new world of work. Register here.