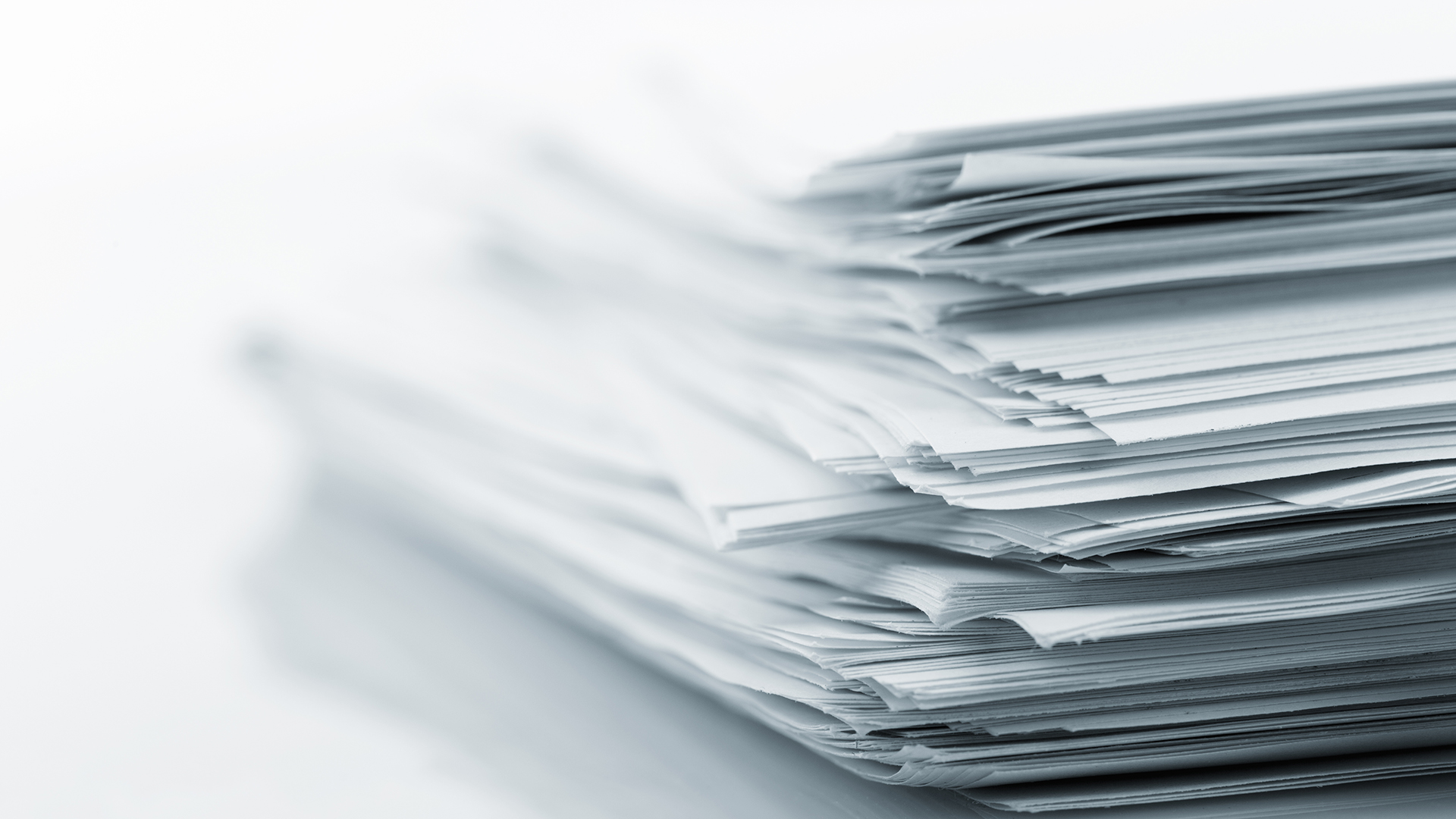 In college, I started using a Daytimer, and used them religiously for years. Starting in the early 1990's, I started searching for a way to move away from paper for my calendar, but also for all my thinking and planning work. While I am typing this article for you, I have become an unabashed believer in the power of paper to help us plan, think, and create. And in this article, I hope to help you believe it too.
The Promise of Digital
The allure of digital notetaking and planning is pretty simple.  For most people typing is faster than writing and it is easier to share digital documents than paper ones. Because we always seem to have our phones nearby, and since we have apps and the cloud, we can have access to and the ability to search through our thoughts and plans instantly and on a variety of devices. No pen or pencil, no paper or a journal.  We save trees and take make everything legible. Why would we want to pick up a pen anymore?
All these factors are why so many people have ditched paper and live by digital thinking and planning.  But like many things in life, it isn't as simple as it seems.
The Research
The research into the power of paper often focuses on note taking and memory retention. And on those fronts, the research seems clear – there are advantages to writing on paper versus typing.  Typing notes typically lead us to transcribe what we are hearing with less interpretation or processing of the ideas.  While that isn't a perfect corollary to thinking and planning, it begs the question:
Are we processing and thinking as we type in the same way as when we write on paper?
Our minds and thoughts are more complex than letters on a page and we think in more than words. The power of paper is that we can sketch, use color (if we choose), change the size of words for emphasis and much more.  Paper notes and plans can more closely match the way we think than by (only) typing.
My Experience
I have been on a seemingly lifelong search for the perfect tool to move to a fully digital thinking and planning life. While my calendar long ago moved digital, and I use a variety of tools and apps every day, I carry a journal, and do my best thinking on paper.
Before I write an article, create a webinar, make a decision, or plan anything, I close the laptop and pick up a pencil or pen and paper.  I am more focused – in part because there is no internet to distract me, I can think in more than words, and I can more easily move, connect, and adjust how my ideas go together with arrows, sketches and spacing.  While I am not an artist (by any stretch of the imagination), looking at my notes more accurately reflects how I think (and how our brains work) than the words on this webpage.
This isn't just me either.  Through the forced remote work time of the pandemic one of the things I heard most frequently is that people missed collaborating on a whiteboard.  I submit that part of what they were missing wasn't the collaboration itself, but the chance to pick up the pen, and also to see the thoughts spatially and not just digitally.
And that is the point I started with – what tools will best help us think and plan?  For me it is a journal and a pencil – or even a 3×5 card or the back of an envelope.
My Advice
My advice for you is three fold:
Think about how you think and plan and ask yourself – is what you are doing now working? If not – perhaps it is time to try something different (and maybe that means picking up a pen again).
If you have moved completely digital, pick up a pen or pencil and test the power of paper this week. See if it helps your thinking and creativity.
Whatever your current habit and strategies, think balance. Use your digital tools but remember paper too. Finding a balance – and finding the best times to use each tool for yourself will help you become more effective and productive.
…..
Have challenges with engagement or retention? Join me on January 9 for our latest Remarkable Development session where we will apply social and peer learning approaches to help you improve the engagement and retention on your team. Get your seat (and invite your colleagues to join you) now.