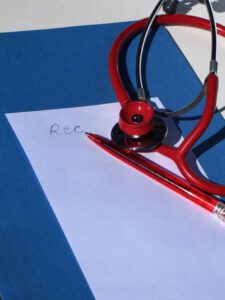 If you are feeling a little less than motivated, you aren't alone. This time of year has a way of affecting people's attitudes, energy, and productivity. Even if you are feeling especially productive, you may notice that your employees aren't. In fact, they could be suffering from a serious case of "holiday-itis."
As with any ailment, the first step in treatment is to diagnose the problem. Do these symptoms sound familiar?
Coasting. People seem to be reducing their work output, doing just the bare minimum to get them by until the New Year.
Countdown mode. People are counting down the days to Christmas, the shopping days remaining, or the days until their vacation.
Disorganized and out of sync. People are changing their routines, attending more events, and managing personal errands, such as shopping, during the workweek. The changes could be throwing off their mental balance and focus.
People are tired. Due to additional pressures, events and activities, people get too little sleep. Additionally, they may be eating more, feasting on unhealthy foods and consuming more alcohol than normal. That could be causing their fatigue, sluggishness, and general lack of focus.
If you have some or all those symptoms, or you see them in others, holiday-itis might be to blame. Fortunately, there are cures for this condition that do not require a physician's care:
Set bigger targets. Clear targets or goals for the time remaining in the year are a good start. Setting a big target between now and the end of the year can get your team back on track.
Create greater accountability. Hold your team accountable for meeting those goals, and ask them to do the same for you.
Change your mindset. Sufferers of holiday-itis assume everyone is suffering from it. That leads to false beliefs that you can't get anything done during the holidays. Instead, treat work as business as usual, and knock out tasks the way you would any other time of the year. Ask your employees to do the same, and hold them accountable.
Maintain productive habits. Excessive changes to your routine can leave you reeling. It takes discipline to focus on your most productive habits. Doing so doesn't mean you can't participate in additional activities, but don't allow them to overtake your schedule. Block out quiet, focused hours for yourself and the team, and ask everyone to use the time to complete important tasks and work toward goals. Again, holding people accountable is key.
Those cures will ease the symptoms of holiday-itis, and provide a significant opportunity to set your performance and the performance of your team apart from the others who succumb to malady. Now, get out there and finish 2016 strong!
Disclaimer: No physicians were consulted for this article. All judgments are mine, and based on experience and observation, they are verified and 100% accurate.
Photo Credit: http://www.freeimages.com/photo/you-are-ill-1-1246058