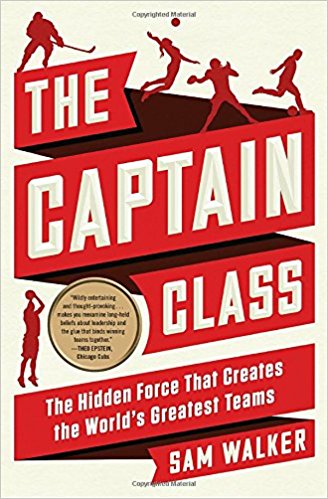 by Sam Walker
Tune in to any sports talk show on a slow sports day, or sit at the bar of any local sports hangout, and this question will inevitably come up: What is the greatest team ever? This eternal question was asked by Sam Walker, who led the introduction of a sports section at the Wall Street Journal. He thought he would do a bit of research and turn the answer into a column for the paper. Lucky for those read this book, he couldn't get an answer quickly. Instead he poured hours of research into this book, creating a comprehensive set of criteria that would help him determine the greatest teams ever. He looked at a wide range of sports and went back to the 1880's to categorize teams and then produce his findings.
What started as a sports question became a research project and a set of leadership lessons, whether you like or care about sports or not.
There are teams you might have expected that aren't there (Jordan's Bulls and Brady's Patriots are two), and some from sports you might know little about. And while you might disagree with his criteria, you can't fault his disciple and process overall.
I'm not going to "give away" the single common thread across the 16 teams in his "tier 1" group, but I will tell you that the commonality of these greatest teams isn't a star player or even a great coach. I will tell you the lessons are valuable, perhaps a bit surprising, and should be inspirational for all of us trying to create more effective teams.
If you are a sports fan and are a leader, you will likely love this book. If you aren't a sports fan, the lessons are equally valuable, but you might find the sports theme and detail a bit hard to get past.
If you love sports, buy this book. If you lead leaders who are sports fans, buy this book for them.
Note: On August 9, I talk about this book and all the lessons with the author on The Remarkable Leadership Podcast. That episode will be posted here and on RemarkablePodcast.com too, but why not subscribe from your favorite podcast app now, so you don't miss any episodes, past or future?