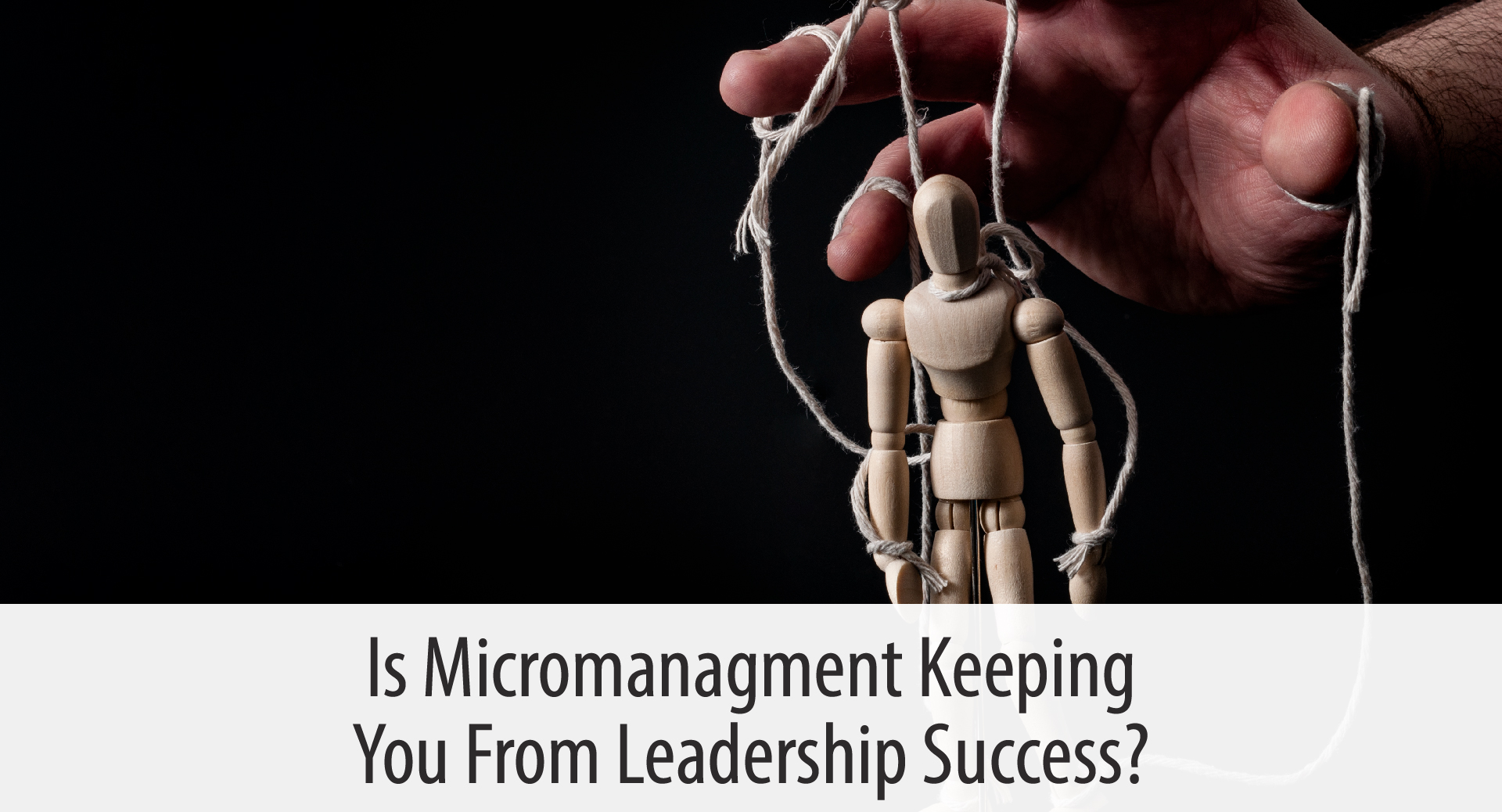 I spend most of my time working with leaders. And those leaders all have leaders (after all, even CEO's have Boards of Directors). Spend any amount of time with groups of leaders and they will talk about how they dislike being micromanaged. No one likes to be micromanaged, yet we have all experienced it. In my experience, people want to talk about the micromanagement inflicted on them far more often than asking if they are inflicting it on others.
The paradox of micromanagement is that no one likes it, yet it continues to occur. It might be the most recognized issue with poor leadership, yet it persists in organizations and teams around the world.
But why?
There are reasons why it happens, even if it is untended, and there are myths about it helping perpetuate it. And while people don't like it, they tend to underestimate the problems it can cause.
Consistent micromanagement stifles the development of team members, reduces commitment and engagement, reduces trust levels, and can increase turnover. If you as a leader or if your organization are experiencing any of these, you might be well-served to look at the levels of micromanagement in your organization.
Invest in Yourself and Your Career
What is it worth to you to reduce the negative impacts of micromanagement and become a more effective leader? Is $79 and an hour of your time a reasonable investment to improve the rest of your career?
I think your answer would be a resounding yes (if not, perhaps you might think about it a bit more!). That is exactly your investment in our newest Master Class
In this highly practical, learn-at-your-own-pace Master Class, you will learn:
The definition of micromanagement, so you know how to recognize and avoid this.
The most common causes of micromanagement.
How to find a balance between help and direction.
The mindset you need to overcome micromanagement.
The specific changes you must make.
What you must do differently on remote team.
And much more!
Learn more and get all the details here. If you want to talk about buying this Master Class to use across your organization, contact us here. With or without our help, this challenge likely needs addressed with at least some leaders your organization. The time to reduce micromanagement is now.